Predictable growth and sales are built on a clear value proposition.
You need to figure out:
Who you serve (Your niche)

What problems you solve (Your solution)

Why you are unique (Your unique selling proposition)

How to package all of that into messaging that your prospects care about (Your value proposition)
Working alongside our team of sales experts, we're going to help you find your niche and messaging that resonates with the market.
Then we will test that messaging through outreach to your target prospects.
How it works:
We've broken our process into 3 stages.
Stage 1: Clarify your value proposition
Brainstorm and identify target niches

Identify the value of your solution to target prospects

Research how your prospects speak & their priorities

Create relevant copy for your outreach campaign
Stage 2: Test it on a real-life audience
Design & execute a 30-day LinkedIn outreach campaign to test messaging

The goal of this stage is to start real sales conversations
Stage 3: Refine your sales process
Use campaign feedback to create buyer personas

Draft cold email & Linkedin outreach scripts that can be used for further outreach

Create boilerplate copy for your marketing materials

Create potential sales offers
By the end of this engagement, you'll know who you should be targeting and how to catch their attention.
How long does the process take?
Week 1 - Onboarding call
To kick off the engagement, we hold a 60 minute onboarding call to understand your business, who you best work with and to brainstorm ideas for your sales messaging.
Week 2 - Messaging and niche design
We hold a second 60 minute call in week two to align on the messaging and niche design. We listen to your feedback and adjust accordingly.
Week 3-7 - Begin outreach test
Once we have aligned on your messaging concepts, we begin the 30 day outreach test where we put 2-3 niche and messaging ideas out into the market and see what resonates.
Week 8 - Refine
After the 30 day outreach test, we reconnect over a 60 minute call to summarize our learnings. We create a buyer persona and finalize messaging based on the results of your 30 day test. We also prepare cold email and Linkedin outreach scripts based on our experiments.
What happens after the 30 day test?
Our goal with the 30 day test is to validate messaging that will resonate with the market so that you can continue outreach and market with confidence.
For some customers, they may take the learnings from this campaign and apply them to other initiatives.
For others, they may finish their 30 day test and then roll into an ongoing retainer with Lead Cookie for continued outreach and lead generation.
Three 60 minute positioning consultation calls
30 day outreach campaign to test messaging
Linkedin Profile Optimization
Value Proposition Copy & Documented Buyer Persona
Video Training Courses on "How to convert leads from Linkedin"
CRM to keep all of your Linkedin leads organized
Dedicated success manager who works your Linkedin inbox during test
Metrics report with statistics from outreach tests
Get clear on a niche and messaging that will grow your business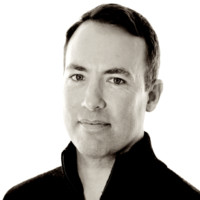 We closed a deal worth over $100k to us in the first two months of working with Lead Cookie. I have several other deals in the pipeline that are still in the works and another two dozen qualified leads I'm working.

Previously I was attempting to do a similar outreach process myself but with nowhere near the performance of Lead Cookie. I have been impressed with the results generated so far.
Jeff Conlon, Ideas Money Art
Within 3 months of working with Lead Cookie we closed multiple new clients for our video marketing service. We'd tried other lead generation services in the past and had absolutely nothing to show for it, but with LeadCookie we've seen over a 10x ROI on our investment. The combination of their attention to detail and ability to create actual results make LeadCookie a no-brainer.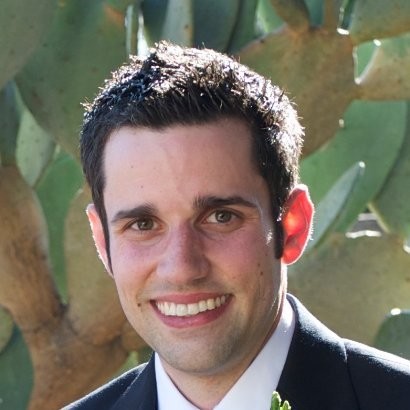 Lead Cookie has become the most consistent and significant source of marketing qualified leads that we have. I've been amazed at the organization of the service. It is totally worth it and well justified. We have gotten several large, high-level opportunities as well.
Chris Sears, Director of Sales Development and Lead Generation at hc1
In the first two weeks of working with Lead Cookie I had over 18 qualified leads, booked 4 phone calls, and had already sent a proposal to a great prospective customer. The service has absolutely blown me away!
Juliette Schmerler
Sparktank Franchise Marketing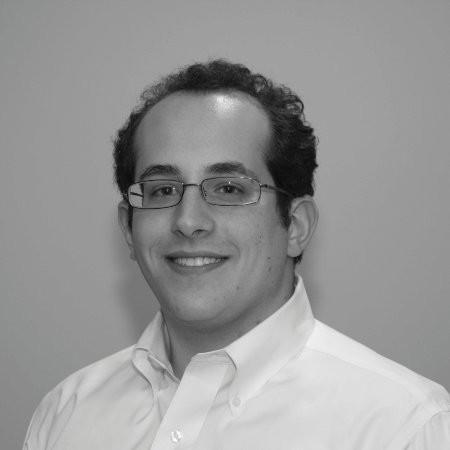 Lead Cookie provided instant results. In the first 30 days, I was overwhelmed with new leads. It took some work to convert them to phone calls but we had several scheduled within the first month!
Michael Greenberg, Call for Content
WOW! I am amazed at how fast the service started generating leads. Within the first week I was booking calls with high-quality prospects.
Mandi Ellefson
Hands Off CEO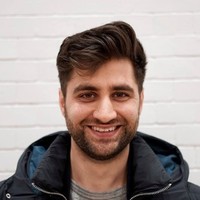 We hired Lead Cookie to run Linkedin outreach for one of our clients. They delivered as they promised and generated a lot of leads within the first 30 days. They were easy to work with and well organized. I would highly recommend them to other agency owners looking for a partner in Linkedin outreach.
Imaan Minaii, Managing Director at Little Apple
Lead Cookie changed the course of my business in a matter of days. I had so many high quality leads and prospects come through in the first week that I literally had to pause the service. These were super senior people at large organizations offering to meet up over coffee or a call. I highly recommend this to any other consultants looking to ramp up their business.
Xander Pollock, Design Sprint Consultant
One time cost
$2,450
Includes three 60-minute positioning consultation calls
Creation of a buyer persona document
Creation of tagline & value proposition
Creation Linkedin & Cold Email Outreach Scripts
Linkedin profile optimization
Linkedin campaign strategy
Access to Linkedin Video course on "How to convert Linkedin Leads to phone calls"
Metrics report with statistics from outreach test
CRM to keep all leads organized
30 day Linkedin outreach test with 2 message drip sequence
Payment Options
50% is due up front
50% is due prior to week 3 when we start your 30 day outreach test
A 10% discount can be obtained for paying the full fee up front.
FAQ
Do I need Linkedin Sales Navigator to run this test?
Yes. You will need to upgrade to Linkedin Sales Navigator. There is a free 30 day trial and Sales Navigator costs $79.99 per month after the trial ends.
Will you be speaking to prospects on my behalf?
During the onboarding call we will build a series of scripts that you will approve. Our team will never send out any messages on your behalf that are not a part of these pre-approved scripts.
How much time will this take me?
The initial onboarding call is 60 minutes.
The positioning alignment call is 60 minutes.
During the 30 day test, you can expect to spend anywhere from 10-20 minutes per day responding to and nurturing the leads we hand off to you.
The final recap call is 60 minutes.
How does the outreach test work on a day to day basis?
You will have an account manager who runs and handles your Linkedin account for you. Every day they will clean out your Linkedin inbox and send you updates and action steps for any leads you need to follow up with.
Next steps
Ready to get started? Contact us at hello@leadcookie.com to talk more.