You are already connected to many of your ideal prospects on Linkedin.
Yet many of those prospects forget about you, even if they are interested in your offer.
You are losing sales from people you are already connected with, simply because they forget about you…
You need a strategy and way to stay top of mind.
That is why we created Lead Cookie Nurture - Nurture your Linkedin audience with quality content.
What is Lead Cookie Nurture?
The Lead Cookie team will produce and post content up to 5 days per week to post on your Linkedin profile to activate your audience and nurture your prospects.
What is included:
Our service includes daily Linkedin posts, metrics reports, and a Linkedin Profile Optimization.
1) Up to one post per day on Linkedin (5 days per week) of the following types:
Text post - This could be thought leadership, teaching a concept, a story, an update, or an idea with your audience.

Quote blocks - We can pull quotes from your existing content and create a graphic similar to what is shown to the right.

Links to articles - As you find interesting articles on the internet, you can share them with our team. We will put together short captions that tease for the article and position you as a thought leader and curator.

Questions to probe your audience - Asking questions on Linkedin is a great way to get engagement from your audience and hear more about their pain points.

Repurpose content - Send us your best blog posts, podcasts, and content. We can pull out quotes, ideas, or snippets, and turn those into teasers and text posts to repurpose and promote that content.
2) Metrics Reports twice per month
We don't just create content for you. We also measure what's working and what's not. Every two weeks, we will provide a metrics report showing the results, engagement and traffic on each of your pieces of content.
We use these metrics to refine your content strategy over time and improve results.
3) Linkedin Profile Optimization
Before we begin posting any content, our team will give your Linkedin profile a makeover and optimization to ensure that all traffic to your profile has a higher chance of converting into a lead for your business.
How it works:
Watch the video below for the quick overview.
Step 1) We hold your onboarding call & brainstorm content ideas
During this call, our Content Strategists will learn everything we can about you, your business and your target customers. We will gain access to your Linkedin account and brainstorm initial topics to begin posting about.
Step 2) We optimize your Linkedin profile
All of the tactics we implement are built on the foundation of an optimized profile and tagline. We work with you during onboarding to polish your profile for conversion.
Step 3) We create 20 posts of content to fill your calendar for the next month
After the onboarding call, our team will take the resources, concepts and ideas you provided us and put together 20 posts worth of content for your Linkedin feed. You will be able to review all of these in an organized way and approve or tweak every one before it goes live.
Step 4) We meet monthly to brainstorm new content ideas
After the first month, we will meet monthly to review the previous months results and brainstorm new content ideas. If you have inspiration throughout the month, you can simply email our team and we will add that into your content queue.
Our goal is to pull all of the great ideas out of your head and turn those into actionable content for your audience.
You also receive access to:
Video Training Courses on "How to convert leads from Linkedin"
Monthly sales training calls
Dedicated Content Strategist
Organized Content Calendar & approval process
Metrics Reports twice per month with content statistics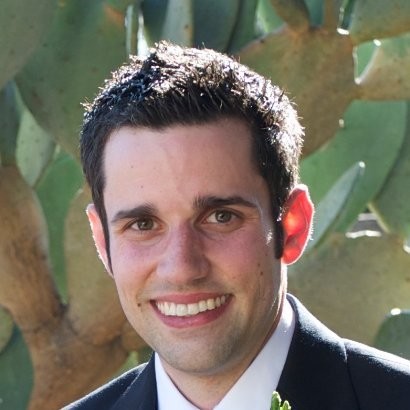 Lead Cookie has become the most consistent and significant source of marketing qualified leads that we have. I've been amazed at the organization of the service. It is totally worth it and well justified. We have gotten several large, high-level opportunities as well.
Chris Sears, Director of Sales Development and Lead Generation at hc1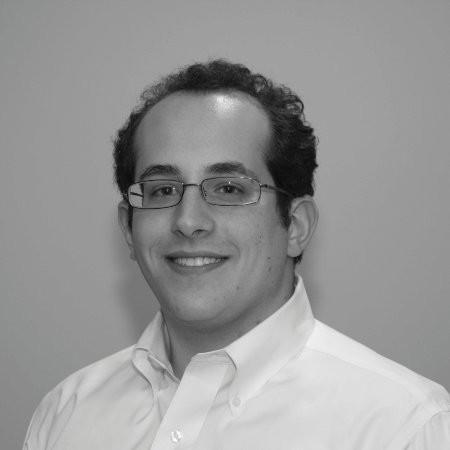 Lead Cookie provided instant results. In the first 30 days, I was overwhelmed with new leads. It took some work to convert them to phone calls but we had several scheduled within the first month!
Michael Greenberg, Call for Content
We have a 30 day money back guarantee included with our offer. If you are unhappy for any reason in the first 30 days of running your account we will refund 100% of your money back, no questions asked.
We don't want to be marketers selling a marketing service that doesn't work. We include this guarantee so we are mutually aligned to ensure that you see results.
FAQ
What does the onboarding process look like?
We will first hold a 90 minute onboarding call to get clear on understanding your business and who you are targeting. During that call we will also gain access to your Linkedin and brainstorm topics for your content.
How much time will this take me?
After onboarding, you can expect to spend 30-60 minutes per week approving content, and engaging with responses on your Linkedin account.
Once per month, we will hold a 60 minute content brainstorming session to come up with new ideas.
Can I share content ideas via email?
Of course. If you come across an article you would like to share, or finish up a new piece of content for your blog, just email it to your strategist. They will add this to the queue of ideas and work this into your content schedule.
Do I get to approve posts before they go live?
You will have access to a Content Calendar where you can see all of your upcoming posts and what dates they are scheduled for. You can modify the posts we have put together, approve them, or scrap them.
You can process your content in batches so that you don't have to worry about this on a day to day basis.
Does the service include video?
At the moment, Nurture does not include video creation or editing. You are free to create your own videos and coordinate with our team for a posting schedule, although we do not create or upload videos on your Linkedin.
Have you posted to your Linkedin feed at least twice in the past week?
If not, you are letting leads, sales, and referrals slip through the cracks.
Contact us to learn more
Message us through the form below or send an email to jake@leadcookie.com