Download your free guide!
We went all out in this eBook and did not hold anything back.
We give away 100% of our approach, scripts and tactics for generating leads on Linkedin. We hope you enjoy and find it useful!
So what's the catch?
Why would we just give away all of our tactics and scripts for free?
Simply put, the value that Lead Cookie brings is in the time we save you. You can take the tactics we teach you in the eBook and use them on your own...
BUT these tactics are going to take you roughly 90 minutes per day.
At Lead Cookie, we handle 100% of your Linkedin outreach campaign so that you don't have to do the busy work.
Instead, you spend 10-15 minutes per day nurturing the leads we generate for you.
So if you are strapped for cash, but have plenty of time, then I encourage you to use the tactics outlined in the eBook.
But if you are strapped for time, and have the cash, then that is where Lead Cookie can help.
Within 3 months of working with Lead Cookie we closed multiple new clients for our video marketing service. We'd tried other lead generation services in the past and had absolutely nothing to show for it, but with LeadCookie we've seen over a 10x ROI on our investment. The combination of their attention to detail and ability to create actual results make LeadCookie a no-brainer.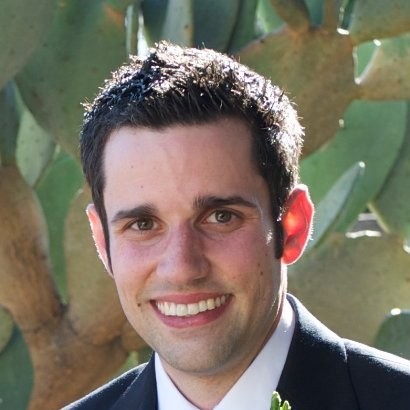 Lead Cookie has become the most consistent and significant source of marketing qualified leads that we have. I've been amazed at the organization of the service. It is totally worth it and well justified. We have gotten several large, high-level opportunities as well.
Chris Sears, Director of Sales Development and Lead Generation at hc1
"We closed a deal worth over $100k to us in the first two months of working with Lead Cookie. I have several other deals in the pipeline that are still in the works and another two dozen qualified leads I'm working.

Previously I was attempting to do a similar outreach process myself but with nowhere near the performance of Lead Cookie. I have been impressed with the results generated so far."
Jeff Conlon, Ideas Money Art
In the first two weeks of working with Lead Cookie I had over 18 qualified leads, booked 4 phone calls, and had already sent a proposal to a great prospective customer. The service has absolutely blown me away!
Juliette Schmerler
Spark Tank Creative
Our Service is 100% Risk free!
At Lead Cookie, we hate marketers who sell services that don't produce results.
That is why we offer a 30 day money back guarantee.
If at the end of 30 days, you are not satisfied for any reason, we will refund 100% of your money, no questions asked.
Hiring a marketing service should NOT be a gamble.
That is why we remove the risk for you.
Interested in learning more?
Schedule a call with one of our account strategists by filling out the form below or sending an email to hello@leadcookie.com