Hearing stories like the one above is painful.
It takes a lot of work to generate leads, but it also takes a lot of work to follow up with and nurture those leads over time.
And the opportunity cost of not following up with leads is massive.
It is the deals that you never win because you just never knew they even existed.
This is what we are fixing with Lead Cookie Appointments.
We manage the entire LinkedIn channel for you and schedule high-quality appointments on your calendar.
What is Lead Cookie Appointments?
Lead Cookie Appointments is a premium version of our core LinkedIn outreach offer.
In addition to generating warm conversations on LinkedIn, our team will also handle the following tasks:
Manage the entire LinkedIn channel and set appointments on your calendar.

Work your inbox everyday to qualify and disqualify leads.

Respond with customized hand-written responses created by a North American-based sales representative who is trained in your business.

Follow up with all leads who drop off or request a follow-up at a future date.

Follow up with LinkedIn leads via email. (You will set up an email account our team can use to nudge leads via a second channel.)

Escalate any high-value or technical conversations to you for a personal reply.
Why appointment setting?
We have run 250+ LinkedIn outreach campaigns for Lead Cookie and there is one thing we have learned along the way.
How well someone works the leads makes a huge difference in their results.
Some customers who work with us never follow up, or struggle to respond to leads in a timely manner.
As a result, they do not see many closed deals from our outreach.
Alternatively, other customers work their leads daily.
They follow up, they are persistent, and as a result, they see massive business results.
Outbound leads take work, and our appointment setting offer helps take more of that work off your plate.
To prove this, see the testimonial from Jeff Conlon below. Jeff has been one of our most organized and persistent clients with managing his leads, and his results speak for themselves.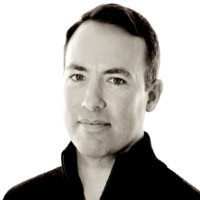 "We closed a deal worth over $100k to us in the first two months of working with Lead Cookie. I have several other deals in the pipeline that are still in the works and another two dozen qualified leads I'm working.

Previously I was attempting to do a similar outreach process myself but with nowhere near the performance of Lead Cookie. I have been impressed with the results generated so far."
Jeff Conlon, Ideas Money Art
How it works:
Onboarding - We hold an onboarding call to understand the nuances of your business, FAQ's, and how you determine if someone is a qualified or unqualified lead.

Follow-up Frameworks - We present you with a document outlining follow-up frameworks for your campaign. While our team will customize most messages for each individual prospect, the follow-up frameworks give the general overview of our approach.

Set Appointments - We choose a launch date and from that point forward, our team will handle the LinkedIn outreach channel for you from beginning to end. We do the heavy lifting and set appointments on your calendar.
Imagine landing one extra deal, per quarter, as a result of these follow-ups.
How much is that worth to you?
Now realize that without following up, you are leaving that money on the table…
Pricing
Lead Cookie Appointments is a service that is only available to customers who are on one of Lead Cookie's existing service lines.
Appointments
$1,450 /mo
3-Month minimum commitment
Managmeent of entire LinkedIn channel
Follow-up with leads via email & LinkedIn
Scripting for Follow-Up Frameworks
Dedicated North American-based sales representative
Monthly Metrics Reports
Monthly Success Calls
We have a 30-day money back guarantee included with our offer. If you are unhappy for any reason in the first 30 days of running your account, we will refund 100% of your money back, no questions asked.
We include this guarantee so we are mutually aligned to ensure that you see results.
Next steps
Coordinate with your Lead Cookie strategist for next steps to get started on the Lead Cookie Appointments.